Traveling to Costa Rica? Beware! Costa Rica Scam Alert:
Costa Rica Scam Alert:

Tips Avoiding Scams In Costa Rica we here at Cody L Gear and Associates know you work hard for your money. That is why we want to provide you with a Costa Rica Scam Alert offering some tips that may help you avoid being scammed in Costa Rica or at home.
It has come to our attention that various Internet solicitations have appeared with increased frequency on such posting boards as Craigslist and other social networking sites encouraging consumers to deposit escrow funds to secure an interest in property located in Costa Rica via payment through Western Union payable to what appears to be a legitimate, reputable real estate company with name recognition. (Such as Remax, Century21, etc.…)
We have contacted the real estate companies and none of them are in any way associated with this type of solicitation. In fact, we have learned that this is another scam being perpetrated on unwary consumers and is currently being investigated by law enforcement.
Additionally, we have been made aware of an Advance Fee Scam involving the unauthorized use of a brand name such as the ones mentioned above, using a website and email address utilizing the name of the nationally known real estate company to hold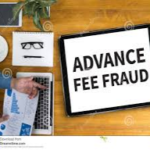 the property. In an effort to instill confidence in this transaction, the scammer fraudulently claims to have listed the property with the multi listing service, using a local Real Estate office in Costa Rica and arranges for a fraudulent email notification posing as a real estate agent in Costa Rica (and uses the real estate company's logos) to be sent to the victim. The scammer disappears once the deposit is received, leaving the prospective buyer defrauded. For your information there is no regulatory oversight of the Real Estate industry in Costa Rica and there are no licensing requirements. Because of these facts, there is no such thing as a multiple listing service in Costa Rica
Here are some tips to help you avoid such scams:
KNOW THE PERSON YOU ARE SENDING MONEY TO – if you receive an email from a real estate agent with payment instructions, call the requesting office using the phone number located on the solicitation. Then call us (321-218-9209 or visit http://www.codygear.com )  to verify if this is a legitimate real estate company operating here in Costa Rica
CRAIGSLIST IS NOT INVOLVED IN ANY TRANSACTION, and does not handle payments, guarantee transactions or provide escrow services.
USE CAUTION WHEN GIVING OUT FINANCIAL AND OTHER PERSONAL INFORMATION VIA EMAIL (bank account number, credit card number, social security number, etc.)
AVOID DEALS INVOLVING SHIPPING SERVICES and know that ONLY A SCAMMER WILL "GUARANTEE" YOUR TRANSACTION.
These types of scams often claim that an MTCN or confirmation code is needed before withdrawing your money – this is FALSE, once you've wired money, it is GONE.
PROPERTY LISTING MAY BE LOCAL, but landlord/owner is "travelling" or "relocating" and needs you to wire money to them abroad.
Most scams involve one or more of the following:
Inquiry from someone far away, often in another country;
Western Union, Money Gram, cashier's check, money order, shipping, escrow service, or a "guarantee."
Inability or refusal to meet face-to-face before consummating transaction.
Who should you notify about fraud or scam attempts?
Cody L Gear and Associates (321-218-9209 or visit http://www.codygear.com)
• FTC toll free hotline: 877-FTC-HELP (877-382-4357)
• FTC online complaint form (http://www.ftc.gov)
• Canadian Phone Busters hotline: 888-495-8501
• Internet Fraud Complaint Center (http://www.ic3.gov)
• Non-emergency number for your local police department.
• The government agency in your country responsible for dealing with fraud
https://codygear.com/wp-content/uploads/2018/10/costa-rica-private-investigator-agency-300x80.png
0
0
codygear
https://codygear.com/wp-content/uploads/2018/10/costa-rica-private-investigator-agency-300x80.png
codygear
2016-08-13 19:10:59
2019-06-01 16:17:12
Costa Rica Scam Alert: Tips Avoiding Scams